The Science Behind HYPNOSIS
The Science Behind Hypnosis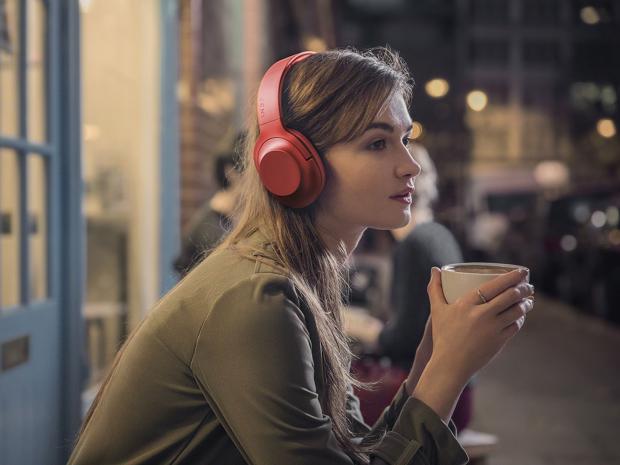 01
What Happens When You Are Hypnotized?
Some parts of the brain relax during the trance while others become more active, said Dr. David Spiegel, associate chair of psychiatry at the Stanford University School of Medicine.
"I hope this study will demonstrate that hypnosis is a real neurobiological phenomenon that deserves attention," Spiegel said. "We haven't been using our brains as well as we can. It's like an app on your iPhone you haven't used before, and it gets your iPhone to do all these cool things you didn't know it could do."
Using MRI, researchers measured the subjects' brain activity by detecting changes in blood flow. Each was scanned while resting, when recalling a memory, and when exposed to a message intended to induce a hypnotic trance. People highly susceptible to hypnosis experienced three distinct brain changes while hypnotized that weren't present when they were out of the trance, the study reports. Hypnotized people also experienced an increase in connections between the dorsolateral prefrontal cortex and the insula. The prefrontal cortex helps us plan and carry out tasks, while the insula helps the mind connect with the body.
"In hypnosis, we know you can alter things like gastric acid secretion, heart rate, blood pressure and skin conductance," Spiegel said. "Your brain is very good at controlling what's going on in your body, and the insula is one of the pathways that do that."
A hypnotized person is intensely focused but not worried about what they're doing. They are not worried about evaluating instructions but are simply following those instructions, and they have a more direct connection between their minds and the physical function of their bodies, he noted.
"This is the first time that we've shown what's going on in the brain when a person is hypnotized," Spiegel said. "This is a natural and normal brain function. It's a technique that has evolved to enable us to do the routine things routinely and deeply engage in the things that matter to us. Based on this knowledge, doctors might be able to enhance hypnotic response in better ways to improve the treatments of medical conditions."
 Already, hypnosis has been proven to help people quit smoking or cope with pain and stress. This study provides "important evidence" that could help convince skeptical patients of hypnosis' potential benefits, said Guy Montgomery, who specializes in integrative behavioral medicine at the Icahn School of Medicine at Mount Sinai in New York City.
02
Readers Digest, By Kim Fredericks
Stop Smoking. If you want to find the best way to quit smoking, you'll navigate a long-list of over-the-counter and prescription nicotine-replacement medications as well as non-nicotine prescriptions to find the right fit. Quitting is vital, of course: Cigarettes are responsible for more than 480,000 deaths per year in the United States, according to the Centers for Disease Control and Prevention.  The CDC also states that among all current U.S. adult cigarette smokers, nearly seven out of every 10 (68 percent) reported that they wanted to quit. Herbal remedies, behavioral therapy, and acupuncture are other methods people choose to quit smoking, but for Jon Bryner, a bar owner in Melbourne, Florida (where smoking is still allowed in bars), hypnosis was the answer to kicking his two-pack-a-day habit. "When you go to a doctor, they give you a pill, but they can't give you anti-habit pills," says professional hypnotist Richard Barker.  Barker worked with Bryner to change his thought process and take away the emotional connection to help change his habit into a positive one. "At first I thought, how will I drive, how will I have a beer and not smoke?" says Bryner, "But now I just think about how bad smoke smells."
03
Raw Food Diet & Hypnosis for Total-Body Transformation! 
I have been a raw foodist for 9 years. (Raw Food Diet: includes fruits, vegetables, nuts, seeds, almond milk, raw cheese, and Sushi… I am available to consult along with a hypnosis session on this fascinating diet! Hypnosis will help you lose weight by replacing your "cravings" for starchy carbs and junk foods, with healthier choices. The old cravings we have for food are called, "food imprints," they are associated with memories. When we think of eating that huge piece of chocolate cake, somewhere in our memory is our grandmother's arms wrapped around us. We can keep the beautiful memories of our grandmother, without eating cake every day.  A live food diet and helping people with a total body transformation is a passion of mine. Changing even one meal a day to a "live meal" will radically improve your mood, body, and mind.
.
04
Hypnosis to Build Confidence in Children
Hypnosis for children or teens will prove to them that they can feel safe within their body. They will learn to trust themselves and draw on their own inner strength and confidence. Hypnosis helps children to learn how to think in the most productive way.  Once they feel confident within, no matter what anyone tells them to the contrary, they will know the truth about themselves. They will hear in their mind positive "self-talk". They will draw on their own powerful reinforcement when needed, reminding them of their courage to pursue a task like doing well in school, sports or exams without the feelings of stress or worries. 
05
Hypnosis works for Ulcerative Colitis
On the University of Pennsylvania website, they recommend Hypnosis for Ulcerative Colitis. I can speak first hand about how hypnosis works with this condition. One of the key factors of Ulcerative colitis is stress, which causes the condition to get worse. I will teach you how to use "Self-Hypnosis"  when you feel stressed to reduce the symptoms and possibly make this condition vanish like I did.
The Mount Sinai group is considering alternative ways to deliver hypnosis, such as over the Internet (perhaps through a video chat) or through a cellphone application. Bellezzo said she also uses hypnosis to treat her chronic pain."Whenever I get that [pain], I play one of the sessions," Bellezzo said. "Within 15 minutes, I'm pain-free. It's absolutely amazing."
Ref: LiveSciene.com "Can Hypnosis be Used as Medical Treatment?"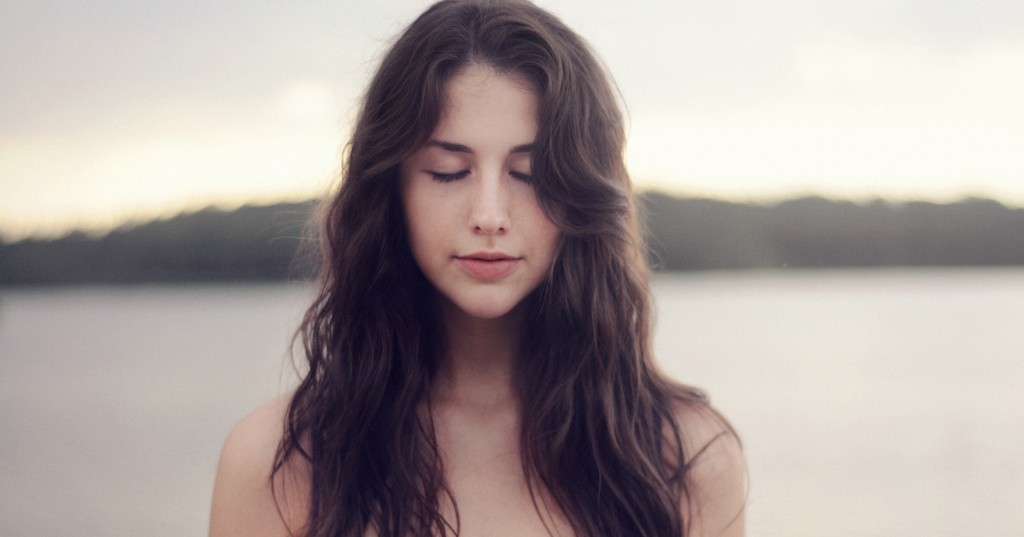 06
Hypnosis before and after Breast Surgery
The relaxation during hypnosis makes it easier to observe anxieties, fears, pain, and other difficulties from a new perspective.
In research studies, hypnosis has been shown to help reduce:
pain
nausea
vomiting
stress
anxiety
There are many kinds of hypnotic techniques. After you're under hypnosis, a hypnotherapist may: talk to you in a soothing way to help you feel relaxed and secure, make suggestions about positive behaviors, encourage you to clearly imagine yourself acting differently, a powerful practice called "mental imagery"
A hypnotherapist can work with you to find the technique that can work best for what you're trying to accomplish. Although it's important to begin by working with a hypnotherapist, the hypnotherapist can then teach you self-hypnosis so you can practice at home. Once you have a firm grip on an issue like pain or fatigue with the therapist, you can continue on your own with self-hypnosis.
What hypnosis is not: When you're under hypnosis, the hypnotherapist cannot control you. It is not possible for a hypnotherapist to force you to do anything that you don't want to do. You cannot be hypnotized against your will. You must be open and receptive to the idea of hypnosis for it to work. Research on hypnosis in people with breast cancer and other types of cancer: An Italian study published in Oncology in 2000 followed 16 adult cancer patients suffering from nausea and vomiting just before their next chemotherapy doses, which is sometimes called "anticipatory" nausea and vomiting. After they underwent hypnosis, nausea and vomiting disappeared.
In a Stanford University study published in 1983, 54 women with metastatic breast cancer were followed for one year. Some of the women were offered group therapy each week, and a portion of these group therapy participants were trained in self-hypnosis directed at reducing cancer pain. The hypnosis techniques taught patients to allow the pain to happen, but to also imagine simultaneous sensations in the pain areas, such as feelings of freezing cold or warm tingles. Patients were taught to focus their attention on these alternate imagined sensations instead of the pain sensations. The patients taking part in both group therapy and self-hypnosis were found to have lower pain ratings than those who only had group therapy or had no therapy or hypnosis. 
Testimonials
1. Kelly is PHENOMENAL!!! I didn't know what to expect when I went to see her, but I wanted to change a habit of mine which, luckily for me, brought me to her door. Little did I know that she would COMPLETELY change my life for the better in every way imaginable!! Kelly is so wonderfully caring and supportive and worked diligently to find the root cause of every little issue I had and free me of everything that I felt was holding me back – ruminations, negative thoughts, expectations, past experiences, habits – I didn't know it was possible to feel this free and in control! Kelly gave me countless amazing techniques and resources and truly went above and beyond to make sure that all of the progress we made continued when I left our session – and the results are incredible!!! I cannot speak highly enough about Kelly and definitely recommend seeing her!! Thank you so much Kelly!!!
-Kirby
2. Amazing experience. Kelly is absolutely incredible and passionate about helping others with her methods. I highly recommend her to anyone who simply needs to revamp or better themselves.
-Ryan
3. Kelly was absolutely amazing… Truly outstanding from beginning to end and even better yet with RESULTS!!! Highly Recommend her.
-Steve
4. I had a visit with Kelly, and just let me say WOW!  I was a bit reluctant, but Kelly quickly put me at ease. She is friendly, personable, welcoming and most importantly, effective. I left feeling like a new person! That was some good stuff!!!! I would highly recommend Kelly !
-Christina
5. I went to Kelly for help with postpartum anxiety I was experiencing after the birth of my son. Admittedly, I was a bit skeptical as to whether it would work for me because I am such a strong-willed person and was of the impression I could not be hypnotized. After a two-hour session, however, I felt immediately liberated from the stress and ruminating thoughts that consumed my mind and interfered with my ability to sleep/relax/feel happy.
Kelly gave me tools and tricks to handle future anxious situations and to quiet my mind when the ruminating thoughts return. To date, I am happier than ever and able to enjoy my time with my son and husband because of her!
I would recommend her to anyone!
-Sarah
6. The best woman I have ever met!! She helped me find myself, which was lost in unclear thoughts. She helped me learn how to quiet my mind for better performance on the tennis court. Kelly is truly one-of-a-kind and I'm so grateful to her for all that's she's done for me!
-Prisha 
7. I just want to say thank you so much for helping me get through what's been bothering me. I had a really hard time and couldn't think of anything positive. My monkey mind is not completely calmed but it is much much better and calmer than before I met you.
-Nha
8. Kelly is an amazing person. Two of my children received therapy from Kelly. Her methods of tapping into deep subconscious feelings and thoughts proved to be extremely effective in resolving some major problems. Her therapy, in 1 two hour session, accomplished more than 6 months of traditional counseling. On top of this, she spent ample time with me on the phone, talking about the therapy and the effects with my children. She's very caring, yet direct with her insights. She is truly a gift. I'm very grateful to her.
-Larry
9. I visited Kelly just over two months ago to help me quit smoking. Prior to the visit, I was a little skeptical that the whole experience might be a little "hokey-pokey", but I could not have been more wrong. It was nothing like I've seen on television; there was no swinging pendulum, no 3-2-1 feeling sleepy countdown, and no snap of the fingers to wake me up. The experience was also much more holistic than I expected going in. That was a very positive aspect of my experience and helped me not only to quit smoking but just to improve my general experience toward life on a daily basis. I am very pleased that I made the decision to visit Doylestown Hypnosis and can definitely give Kelly a 5 star recommendation. BTW, I was addicted to cigarettes by the age of 17 and smoked for over 25 years, sometimes over 30 cigarettes a day. Now I know I will never go back to smoking and feel great about this positive change in my life and for my daughter, who had been begging for me to quit. Not waking up to a hacking smokers cough is an added bonus as well!
-Harambee
10. Kelly was amazing. She was able to finally help me overcome my overeating and break free. I am finally in control. She is excellent at hypnosis and is the real deal. She is a true professional and I highly recommend her and yes she can help you too.
-Caprice
11. It has been a little over a month since my Hypnosis for anxiety, and I am continuing to feel the positive effects of my Hypnosis session with Kelly. She was incredibly professional, helpful and kind. I highly recommend her to anyone looking to make a positive change in their life, her work with Hypnosis is incredible.
-Taylor
12. Kelly helped me finally regain control of my life. I never would've imagined hypnosis would work, but it really did! Kelly is so sweet and kind, which made the experience even more special. I would recommend everyone trying this. If you're skeptical about it, just give it a shot! I was skeptical at first as well, and it really worked. Thank you, Kelly! <3
-Marina
13. W.O.W….. Kelly is absolutely amazing.
Out of all the therapy, and prescriptions.
Out of all the ups and downs. Hypnotherapy with Kelly was by far, hands down the single best decision I've ever made period. Everyone should try a hypnotherapy session at least once in their life, (kinda like the whole waiting tables concept), it truly is the best form of healing I've experienced. I've recommended her to my friends, family, co-workers, and really anyone I've spoken to after our session. Thank you, Kelly, for helping me gain, and keep control of my own life, my own mind, and for helping me find my happiness.
~Rachel
14. intuitive/psychologist.
Our session was deeply exploratory, cathartic, and healing.
Our journey here is fleeting; our life- like a soap bubble. I choose to spend my time here wisely. Time with Kelly is well spent.
-Robert
15. A good friend of mine could not stop raving about his experience with Kelly Granite and how she helped him think more clearly about his life. I had hypnotherapy a few years ago to see if I could learn how to think better about my life and livelihood.
I was skeptical at first, but it turned out to be really helpful, so I thought it would be great to book a session with Kelly. I'm glad I did. Kelly is the real deal; warm, friendly and professional. I can tell already that my head is in a much better, more positive place.
-WSB
16. Kelly Enck is not only the Brain Whisperer but an extraordinary and caring professional whose goal is to help her clients achieve their goals.
She greeted me with a wonderful smile and her hypnotic eyes put me totally at ease. She made me feel comfortable and confident that I would conquer my smoking/nicotine cravings.
The session is mind-blowing as it takes you back to the points in your life which caused in my case the nicotine dependency and then establishing key actions to overcome the negative thoughts. I have recommended Kelly to my family and friends.
-Ernest
17. I have been struggling with many issues this past year, I believed that these issues were permanent. When I met Kelly I was ecstatic to learn that Kelly could help relieve my issues. Kelly explained that I could govern what I dealt with. Our session composed of me reaching into myself to find the true me, and to shape the perfect image of myself that I want to be. This was something I had never experienced before, it made me feel in control, that I can conclude any obstacle.
Since the session I have taken over the reins of myself, my motivation has increased by what I have learned. I am very pleased with the results of Kelly's expertise; I cannot thank her enough for what she has done to improve my life. I had been frustrated with my life up until now because now I can do what I need. I can, and do get what I need to be done because of Kelly's guidance.
-SebWood
18. Kelly Enck is phenomenal. My life has changed dramatically since our session. In just a few months I went from wondering why I can't keep a job to starting my own business. I highly recommend her.
-IAM
19. As a first-time hypnosis client, my session with Kelly was a positive and enlightening experience. I found Kelly to be a warm, perceptive and engaging professional with a uniquely positive outlook and genuine desire to help me.
When I arrived at Kelly's office, she was welcoming and enthusiastic. She talked with me to explain the expectations for the session and made sure I felt comfortable and at ease. She provided helpful background information to be sure I fully understood what would take place during the progressive relaxation journey I was about to experience. The session was consistent with everything she had described.
After the session, Kelly provided a thoughtful and detailed recap and gave me practical takeaways from our discovery session. I felt like she was prepared to address my concerns and truly interested in helping me benefit from the experience.
I highly would recommend Kelly for anyone interested in exploring hypnosis, especially for those who may be trying it for the first time or maybe apprehensive, her approach is gentle, patient and peaceful. She is a true professional.
-LL
Close Your Eyes. Relax. Take a Deep Breath.
Book an appointment on my calendar by clicking the 'Red Button.' I am committed to helping you accomplish your goal. Kelly Granite Enck, CHt, Hypnotherapist & Advanced Rapid Resolution Therapy (RRT) Practioner.
Doylestown Hypnosis
Rapid Resolution Therapy (RRT)
10718 Riviera PL NE Seattle Wa. 98125
Seattle Office: 206-507-3203
Doylestown Office: 215-840-0684