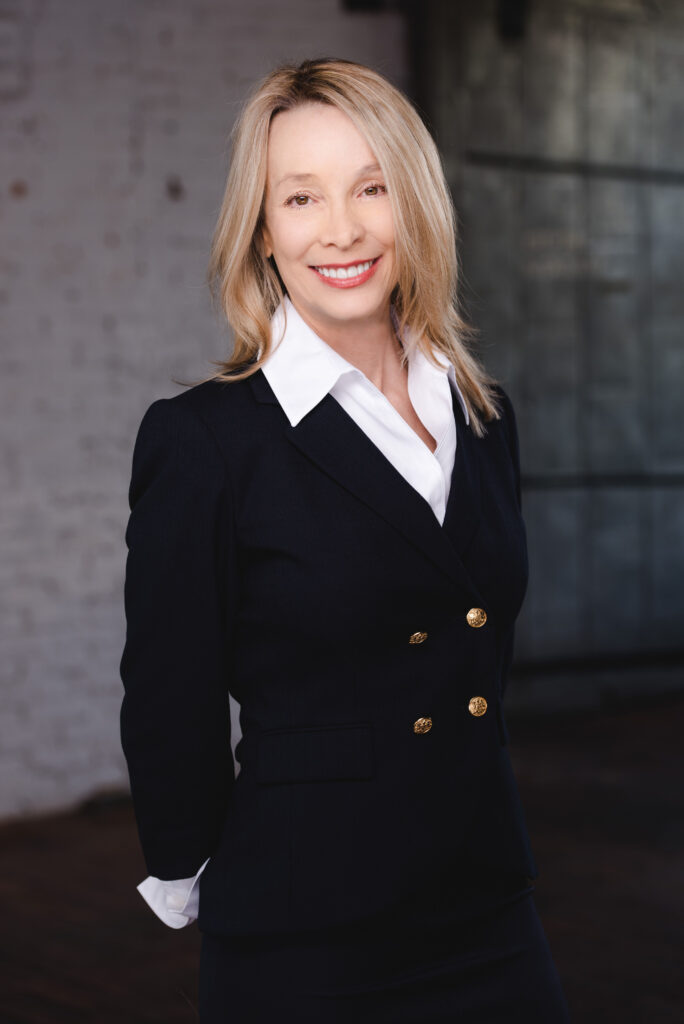 Kelly Granite Enck B.A. CHt. Certified Hypnotherapist and Advanced Rapid Resolution Therapy® (RRT) Practitioner.
Kelly services clients worldwide with remote Zoom Sessions. Often in a single Rapid Resolution Therapy Session you can clear and transform life-long issues, with lasting results! Rapid Resolution Therapy (RRT) Sessions are available for Children, Teens, and Adults.
Book your Appointment directly on Kelly's calendar using the secure book now button.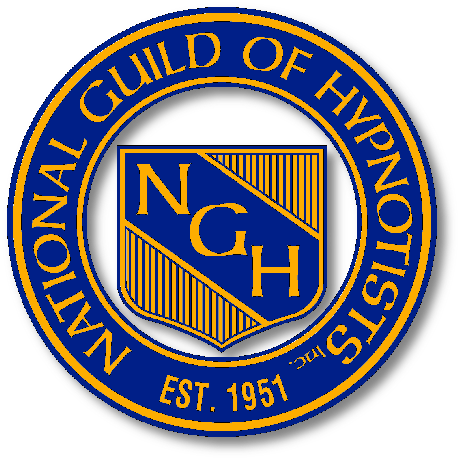 H Y P N O T H E R A P Y
Rapid Resolution Therapy (RRT)
Overcome Anxiety, Stress, Worrying, Panic Attacks, Fears & Phobias, Insomnia, Strengthen Relationships, Stop Smoking, Lose Weight, Drive Away Negativity, Increase Motivation, Setting and Reaching Goals, Resolve School Issues, Overcome OCD, Trauma, PTSD, Depression, Procrastination, Resolve Eating Disorders, Boredom, Night Terrors, Process Grief and Loss, Pain Management, Break Bad Habits, Overcome Guilt and Forgiveness, Reduce Stress for IBS and UC, Improve Sports Performance, Build Confidence for Public Speaking, Build Self Esteem, Enhance Creativity, Build Confidence in Children, Teens and Adults, Advancement and Promotions in Career, College Counseling, Career Coaching, and Life Coaching!
Rapid resolution therapy (RRT) is a form of hypnotherapy that aims to help individuals permanently overcome the ongoing effects that stem from traumatic experiences. RRT combines hypnosis, guided imagery, stories and purposeful communication that elicits a response from the subconscious part of the mind to eliminate the challenging effects of trauma. The human mind is known to relate and responds quickly to stories, so with RRT, a new neural pathway is thought to be created through visual imagery, story telling, and metaphors. Unlike traditional cognitive therapy, which only targets the cognitive brain, RRT instead addresses the emotional brain and limbic system. Therefore, RRT treatment is thought to be not as emotionally painful as clients do not re-experience or expose themselves to their fears

Remote "Zoom Rapid Resolution Therapy (RRT) Sessions" are the new normal now due to Covid, and to my surprise, my clients love these sessions because they can get the same great results without leaving the comfort of their own homes.

Close Your Eyes, Relax as I Take you on a  Journey Within…
Children/Teens/Adults
What is the difference between Hypnosis, Hypnotherapy, and the cutting-edge Rapid Resolution Therapy (RRT)? By Kelly Granite Enck, B.A. CHt, Certified Hypnotherapist and Advanced Rapid Resolution Therapy (RRT) Practitioner at Doylestown Hypnosis.
Hypnosis is the state of being completely relaxed, like when you are lost in a movie, engaged in a great book, or working on a project with such focus that you lose yourself in it. In this state of flow, time seems to fly! This state can also be seen in brain imagining, EEG, as Theta Brainwaves. Of the 5 frequencies (beta, alpha, theta, delta & gamma) that our brain experiences, the theta brainwave range is the one in which the body and mind's natural self-healing processes are activated and optimized. Theta brainwaves are present during deep relaxation, dreaming, meditation, and hypnosis. Theta brain waves produce in the right hemisphere of the human brain. The frequency range of the theta brainwave is 7 Hz. During this theta-wave state the Programmed Mind, or (ego) takes a vacation and the Subconscious Mind goes to work for you. One of the great aspects of the Subconscious Mind is that it never forgets anything, and it allows for infinite potentialities from which you can draw on. Being in the state of hypnosis feels good because the theta wave range stimulates the release of Beta-Endorphins.
Hypnotherapy is guided focused state of awareness, similar to being completely absorbed in great music. In this state, my clients can turn their attention completely inward to find and utilize the natural resources deep within themselves that can help them make changes or regain control in certain areas of their life. It is best described in a quote by Heraclitus 544 BC, "No man ever steps in the same river twice, for it's not the same river and he's not the same man." This means that man can and will change in an instant with an empowering belief. Under every fear is a limiting belief, once changed the symptoms go away!
Rapid Resolution Therapy (RRT) If you have been stuck and unable to successfully change your feelings, thoughts, or behaviors, you are likely to be affected by experiences from your past. When fueled by the ongoing influence of past events, emotional problems, troubling thoughts, destructive behaviors, and relationship difficulties can seem impossible to overcome. Attempting to bring about enduring change without eliminating these "ghosts from the past" is like trying to repair the structure of a building by applying a coat of paint. The human mind relates and responds to stories. With RRT a new neural pathway is built through visual imagery, storytelling, and metaphors. Unlike traditional cognitive therapy, which only targets the cognitive brain, RRT instead addresses the emotional brain and limbic system. Therefore, RRT treatment is not emotionally painful as clients do not re-experience or expose themselves to their fears as they are addressing the root causes of their issues to clear them! 
This Session is Designed to Clear the underlying causes of Anxiety, Fears, Stress, Binge-Eating, Social Anxiety, Depression, Phobias, Obsessive Worrying, Grief, Guilt, Vaping, Sexual Trauma, Chain Smoking, Insomnia, School Issues, Test Anxiety, Relationship Issues, Bad Habits, Boredom, Attention Deficit Hyperactivity Disorder (ADHD), Agoraphobia, Obsessive-Compulsive Disorder (OCD), Eating Disorders, Obesity, Anorexia, Bulimia, Sports Anxiety, Fear of Flying, Fear of Driving, Trichotillomania and Post-traumatic Stress Disorder (PTSD).
What to Expect: Rapid Resolution Therapy (RRT) is a short-term treatment. Most individuals require only 1 to 3 sessions for lasting results. Often in a single session, RRT can resolve lifelong issues. I have worked with clients as young as 6 and as old as 92, with great success! The first session is 2-hours long, followed, if needed, by a 90-minute session to tweak the new changes! 
When we are in our heads ruminating we are only half-conscious, and this is what causes all suffering. Upon completion of my 2-hour Rapid Resolution Therapy (RRT) session, you will have full control of your brain and be able to work towards being free from all negative self-doubt. The beginning of freedom is the realization that you are not your "thoughts," but rather the silence, creating in the powerful present moment; upon this realization, a higher level of consciousness becomes activated.
After years of helping my clients with their challenges in life, I have developed an intuitive ability that aids me in pinpointing the exact area that is causing the conditions. Once my clients dissolve their triggers the unwanted condition goes away. It is a riveting experience with lots of Ah-ha moments that leave my clients feeling in full control over their lives. 
Once My Clients Have Resolved their reason for seeing me, they may find new challenges to work on. I encourage my clients to build on their success and I am always here to help them evolve. Each Hypnotherapy session empowers the next, as my clients learn to relax more, quiet their brain, and become more confident creators. Follow-up sessions are 150. for an hour and a half custom-designed Hypnotherapy Session aiming at your goal. 
Office Sessions/Teletherapy/Virtual Online Session: Your eyes will be closed during your RRT Hypnotherapy sessions, so it will not matter whether you are in my office, on Virtual Video, or on the Phone the results will be the same. The key to resolving your issue is your comfort level during the session. You may want to wear comfortable clothing and allow time for your session to run over without being worried about time restraint. I have an impeccable track record for helping my clients accomplish their goals. They call me the Brain Whisperer.
During A Rapid Resolution Therapy Session:
PART 1: Client sets the goal
PART 2: Question and Answer Session, I learn the mini-history of my client's life related to their goal.
PART 3: Induction, the process of relaxing my client into the state of hypnosis, average time 20 minutes.
PART 4: Hypnotherapy, is the therapeutic method used within the state of hypnosis to "pinpoint" the limiting belief underlying the issue at hand. Once the limiting belief is changed the unwanted symptoms go away!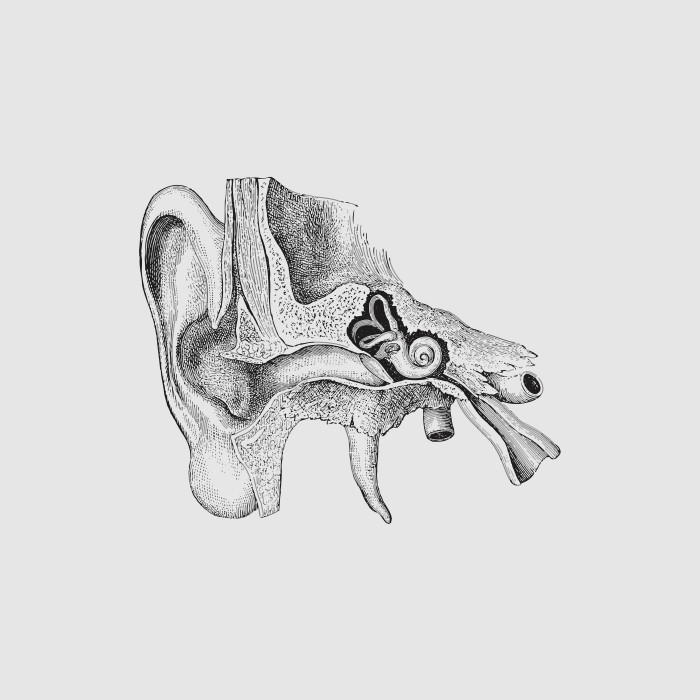 You will hear my voice while in a light hypnotic state, it will feel familiar to you because I will be speaking to the innate wisdom within you. It almost feels like you are talking to yourself in your head as if back in time, reliving one of the best days of your life.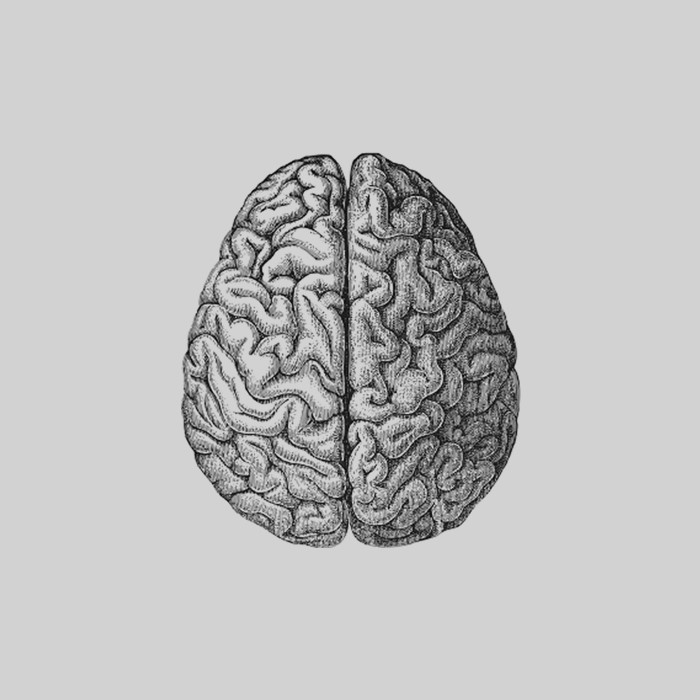 There is no way to fail in hypnosis, it is scientifically proven to reduce stress and improve your health. On your first session, you will be given exercises to experience what hypnosis feels like before we begin your custom session. Every session positively imprints on everything else in your life, not just the habit, behavior, or goal with which you came to me to resolve. You can never have too many hypnosis sessions because we are always giving ourselves new challenges for self-expansion. We create together all the time randomly, often not aware of our negative thought patterns. Yet, with positive powerful hypnosis instructions, we can get control of our thoughts and create with deliberate intent.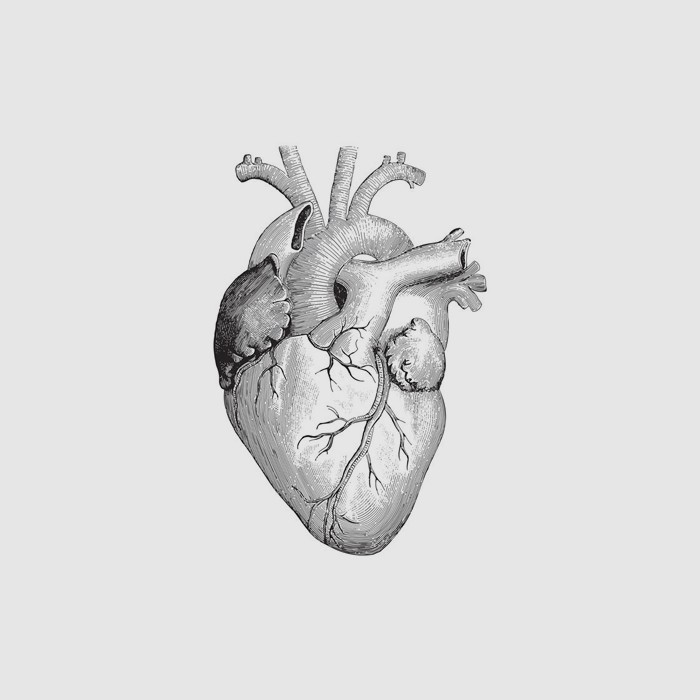 I look forward to taking you through a guided hypnosis session into the deepest part of your Sub-consciousness mind. Together we will accomplish your mission.
Book your appointment directly on Kelly Granite Enck, CHt. Hypnotherapist & Advanced Rapid Resolution Therapy (RRT) Practitioner's Calendar.
Doylestown Hypnosis 
Rapid Resolution Therapy (RRT) 
10718 Riviera PL NE Seattle Wa. 98125
Seattle Office: 206-507-3203
Doylestown Office: 215-840-0684
Email: kellygranite@yahoo.com
"The art of moving forward lies in understanding what to leave behind." ~ Seth
Hypnosis Therapy Seattle
Searches: Hypnotherapy West Seattle, Hypnotherapy nyc, Best Hypnotherapist nyc, Best Hypnotherapist, Best Online Hypnotherapy, Hypnotherapy Seattle, Hypnotherapy Bucks County PA, Hypotherapy Manhattan, hypnotherapy olympia, Hypnotherapy by Zoom, Virutal Hypnotherapy, Online Hypnotherapy, Hypnosis Therapy Seattle, RRT Hypnosis, RRT Therapy Near me, RRT Therapy, RTT Therapy, Rapid Resoluition Therapy, Rapid Transformational Therapy, RRT Anxiety, Rapid Resolution Therapy Anxiety, Hypnosis, Hypnotherapy, Hypnotherapist Online Sessions, Hypnotherapy Virtual Sessions, Hypnotherapist Near Me, Hypnosis Near me,  National Guild of Hypnotist Kelly Granite Enck Certified Clinical Hypnotist, Hypnotherapist, Hypnotherapy, RRT Therapy, RTT Therapy, Rapid Transformational Therapy, Hypnosis for Sports, Hypnosis for Panic Attacks, Hypnosis for Anxiety, Hypnotherapy for Anxiety, Hypnotherapy for Sexual Trauma, Hypnotherapy for PTSD, Hypnotherapy for Trauma, Hypnotherapy Seattle, Hypnotherapy Bucks County, Hypnotherapy Manhattan, Hypnotherapy NYNY, Hypnotherapy LA, Hypnosis for Sleep, Hypnotherapy for Insomnia, Hypnotherapy for Public Speaking, Hypnotherapy for Confidence, Hypnotherapy for Success, Hypnotherapy for Wealth Management, Hypnosis for Agoriphobia, Hypnosis to Stop Smoking, Hyposis to Quit Smoking, Hypnosis for Sleep, Hypnosis for Anxiety, Hypnosis to stop worrying, Hypnosis for OCD, Hyposis for Confidence, Hypnosis for Confidence, Hypnosis for trauma, Hypnosis for fears and phobias, hypnosis for loa vortex improving, Hypnosis to raise consciousness, Hypnotherapist Online Sessions, Hypnotherapist by Zoom, Online Hypnotherapists, Hypnotherapist online reviews, Best Hypnotherapy Online, Best Hypnotherapist, NGH National Guild of Hypnotists, Licenced Hypnotist, Certified Hypnotists, Hypnosis by licensed NGH Hypnotist, Therapy in Seattle Wa, Therapists in Seattle Wa, Best Therapists, Pyschologist in Seattle Wa, Best Hypnotherapy in Seattle WA, Hypnotherapy Online Sessions, Rapid Resolution Therapy near me, Rapid Resolution Therapy Online Sessions, Zoom Therapy, Best Zoom Therapy, 
, Hypnosis for Law of Attraction, Hypnosis for quiet mind, help to quiet mind, help with ocd, help with anxiety and panic attacks, Can you overcome OCD, Natural Treatment for OCD and Panic Attacks, Therapist for Anxiety Online Sessions, Hypnosis to turn off thoughts, Find Therapist Near Me, Find Hypnotherapist Near Me, Find Therapist for Anxiety Near Me, Find Hypnotherapist Online, Find Psychiatrist near me, Find Psychologist Near me, Bucks County Psychologist, Bucks County Hypnotherapy, Seattle Hypnotherapy, Hypnotherapy Seattle Wa, Hypnotherapy NYNY, Hypnotherapy Manhattan, Hypnotherapy SF, Hypnotherapy for Children Seattle, Hypnotherapy for Teenagers Seattle, Find Hypnotherapist for Teenagers, Hypnosis Sessions by Zoom or Skype, Online Hypnosis, Hypnotherapy by Zoom, Hypnotherapy Online Sessions, Certified Hypnotherapist Online Sessions, Licensed Hypnotherapist Online Sessions, Online Therapy Sessions, Therapist for Anxiety Online Sessions, Therapist for PTSD Online Sessions, Psychologist Hypnotherapy Online Session, Hypnosis Online by Zoom, Hypnosis, Hypnotherapy, Hypnotherapist, International Hypnotherapist, International Hypnotist, Best Hypnotist in the World, Best Hypnotherapist in the  World, World Renowned Hypnotherapist, Hypnotherapy Online Reviews, Hypnotherapy for Anxiety and Panic Attacks, Hypnotherapy for Children, Hypnotherapy for Teenagers, Child Psychologist, Find Child Psychologist Online, Clinical Hypnotherapy, Clinical Hypnosis, Clinical Hypnotist, Medical Hypnosis Online Sessions, Hypnotherapy for Cancer Patients, Hypnotherapy for OCD, Hypnotherapy for PTSD, Hypnotherapy for Sexual Trauma, Hypnosis by zoom, Hypnosis online sessions, Hypnotherapy Online Sessions, Hypnotherapist LA, Best Hypnotherapist in Seattle WA, Hypnotherapy Online by Zoom. Clinical Hypnotist, Clinical Hypnotherapy, Psychologist for Anxiety, Psychologist for Teen Anxiety, Psychologist near me, child psychologist, Psychologist Hypnotherapy Online Sessions, Therapists for Anxiety, Therapists for Anxiety Seattle, Therapist for Anxiety via Zoom Sessions, Virtual Therapist for Anxiety, EFT Tapping, Tapping with Dr. Brad on Youtube, Emotional Freedom Tapping, EMDR Therapist, Rapid Resolution Therapy Therapist, NLP Therapist, RRT Therapy Near me, Rapid Transformational Therapy Near me, Therapist for Anxiety by Zoom, Online Hypnotherapy by Zoom, Hypnotherapists Virtual Sessions, Online Certified Hypnotherapist, Online Licensed Hypnotherapist, EFT Therapist near me, EFT Online Therapist, Rapid Resolution Therapy Online Sessions, Therapist for Anxiety Online Sessions, Hypnotherapy SF, Hypnotherapy Seattle, Hypnotherapists Seattle, Hypnotherapist Reviews, Kelly Granite Enck Hypnotherapist Reviews, Best Hypnotherapist in Seattle, Hypnotherapy Reviews Seattle, Hypnotherapists New York City, New York,
Hypnotherapists San Francisco, California,
Hypnotherapists Honolulu, Hawaii,
Hypnotherapists Boston, Massachusetts,
Hypnotherapists Washington, D.C, Hypnotherapists Oakland, California, Hypnotherapists San Jose, California, Hypnotherapists San Diego, California, Hypnotherapists Seattle Wa, Hypnotherapy Seattle Wa, Therapist for Teens Bucks County, Therapist for Teens Seattle WA, Hypnotherapy for Children, Hypnotherapy for Teens